Tobago Restaurants
Enjoy an Authentic Dining Experience with Stunning Views
As the sun sinks on the horizon and daylight fades, amble down to The Clubhouse for a cocktail as a precursor to dinner at The Pavilion Restaurant. Enjoy tropical cuisine crafted with the freshest ingredients available and indulgent tropical libations. Whether looking to dine handsomely or nosh casually. The Clubhouse Bar and The Pavilion Restaurant are the preferred dining destination for family holidays and other special events.
Please be advised, The Pavilion and Clubhouse restaurant is presently closed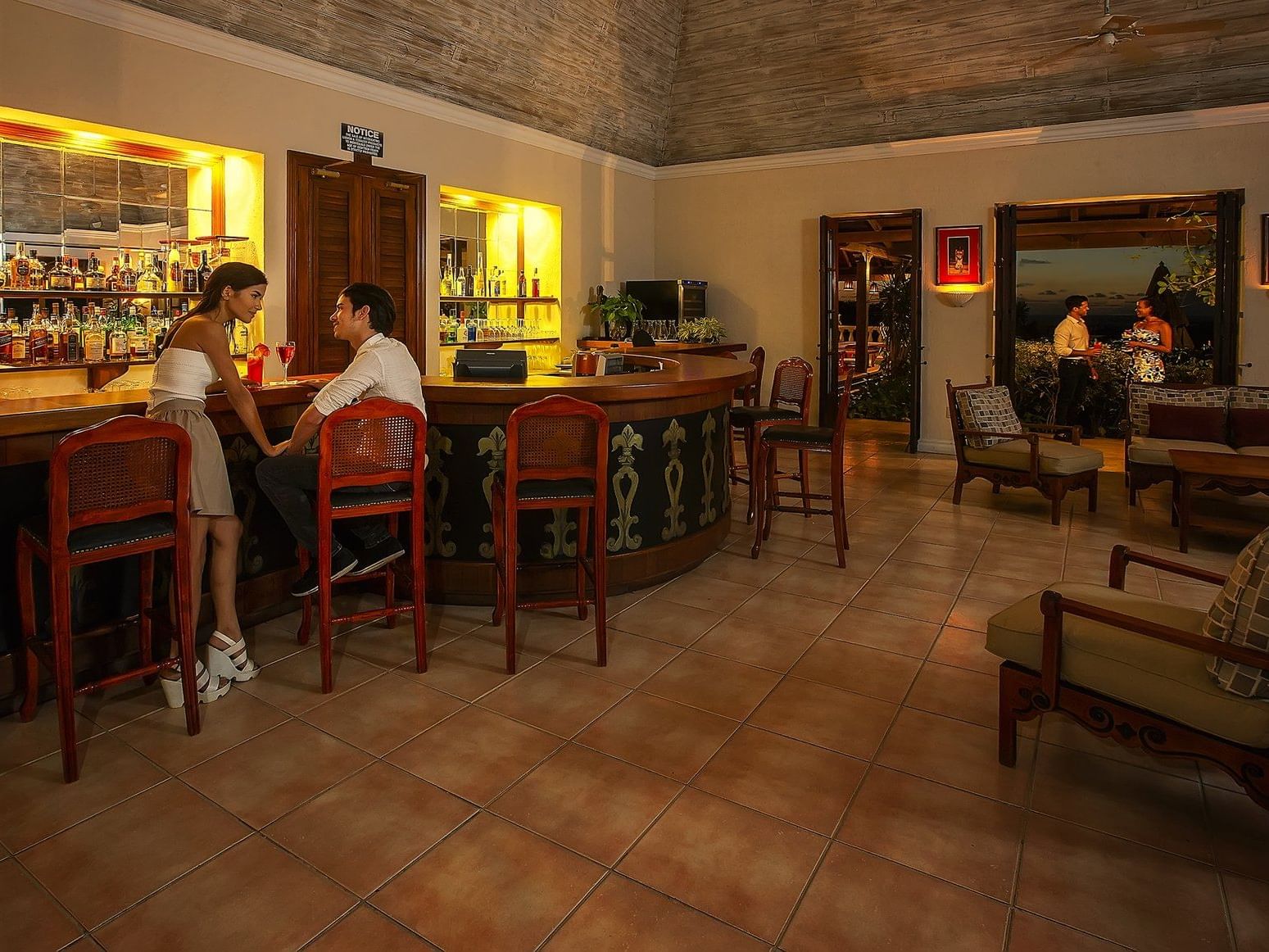 The Pavilion
Wake up to breakfast served on the terraces of The Pavilion from 7.00 a.m. daily except Monday while savoring the cool early morning sunshine and enjoying panoramic ocean views. Stay with us and jump-start your day with a complimentary beverage and pastry. Our menu offers a choice of local or international breakfast. Lunch can be a quick or leisurely affair by the half-moon infinity pool. Dine alfresco satisfying culinary cravings while overlooking fragrant tropical gardens with the murmur of waves breaking on the distant seashore. Menu highlights include freshly caught lobster or catch of the day, rack of lamb or baby back ribs. Our staff is on hand to suggest a wine pairing for your meal selection.
The Pavilion is Presently Closed
Room service for our in-house guests is available Tuesday through Sunday. Last orders are taken at 9.30 p.m.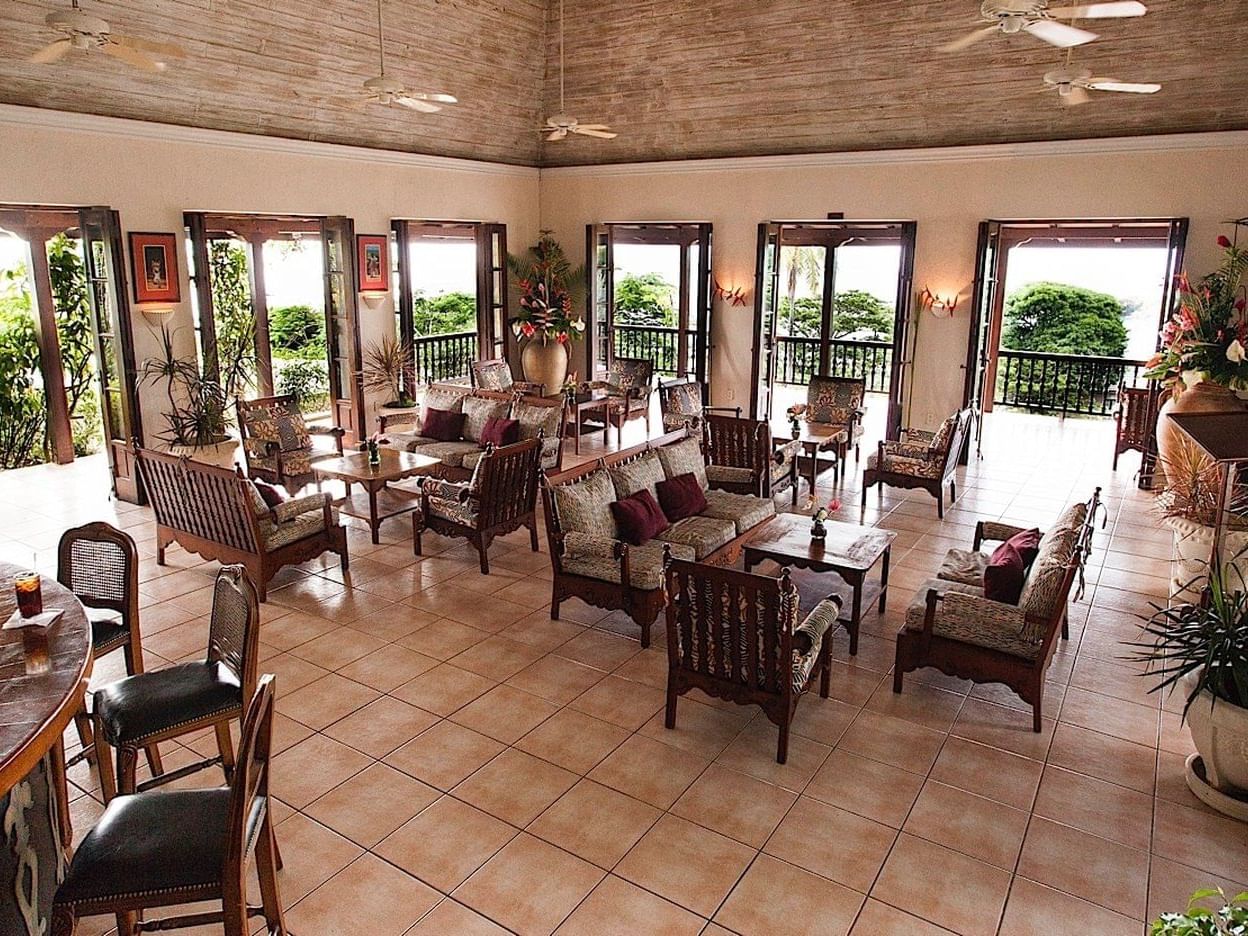 The Clubhouse
The Clubhouse is where guests meet and mingle while sipping a coffee or drinking in the tropical landscape. There is no better place to enjoy a refreshing cocktail or a light lunch while soaking up the sun and cooling down in the infinity pool. Teatime is 3.00 p.m. to 5.00 p.m., and we welcome our in-house guests to tuck into our freshly baked cookies courtesy of our chef. Join us for Happy Hour daily except Monday.
The Clubhouse is Presently Closed.
The Pavilion and The Clubhouse are available for wedding receptions, family celebrations, private or corporate events. We work with your budget.